Meet our skateboarders.
George Poole, Gaëtan Ducellier, Romain Covolan, Elian Pergher…more additions comin' soon!
crédits photo: Clément Le Gall.
George Poole
Originally from England, George now lives in Seignosse, South West France, where he picked up skateboarding instead of surfing, he likes skateboarding as a whole, bowls, ramp and of course, he also likes to jump down sets of stairs, always motivated, he's a good session buddy!
Originaire d'Angleterre, George vit désormais à Seignosse, où il a préféré le skate au surf, il aime le skate, tout le skate, bowl, rampe et bien sûr, il aime aussi se jeter sur des marches…toujours motivé, c'est le bon pote de session!
Gaëtan Ducellier
Cosanostra skatepark in Paris is where you'll find Gaëtan, either behind the front desk welcoming rippers or giving skate lessons to kids, or simply ripping the park with his buddies…always sporting a big smile on his face while riding, "Tang" has one of the best boneless ones out there!
C'est au Cosanostra skatepark que vous aurez le plus de chances de trouver Gaëtan, soit derrière le comptoir d'accueil, soit à donner des cours aux kids, ou tout simplement à ripper le park avec ses potes…"Tang" affiche toujours un large sourire et possède un des meilleurs boneless ones du biz !
Romain Covolan
Romain has been a cOLLAPSe friend since day one but we didn't have big enough boards to hook him up, it's a done deal now that we have 8'8 decks ! Romain is a proper skate rat: eat, drink, build and skate are enough words to describe what he's all about.
Romain est un ami de cOLLAPSe depuis le 1er jour, on n'avait pas de boards assez larges pour l'équiper mais le problème est résolu depuis que nous avons des 8'8 en stock! Romain est le "skate rat" par excellence: manger, boire, construire et skater, ces 4 mots suffisent à le décrire.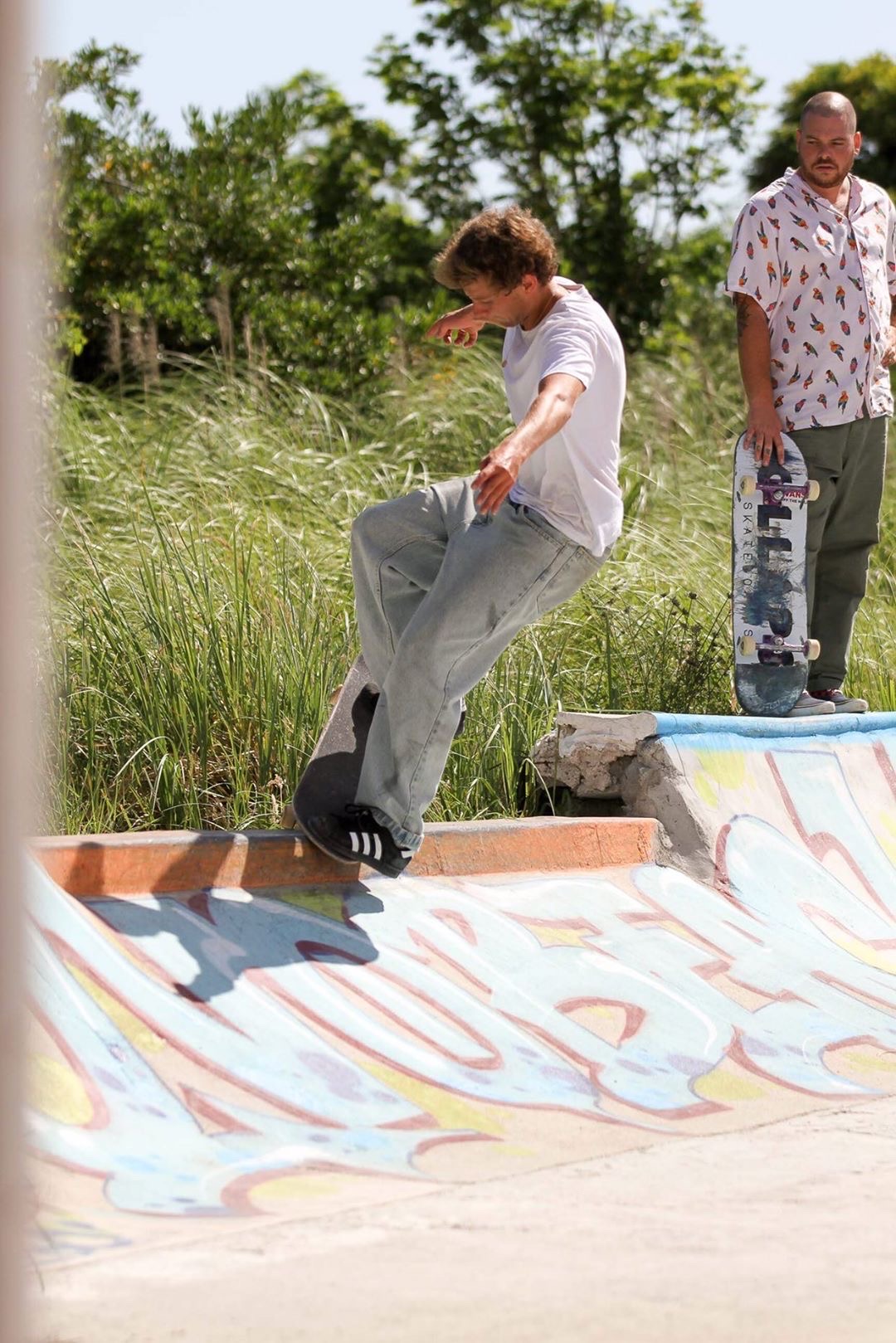 Elian Pergher
Elian is from Anglet but is currently pursuing his studies in Bordeaux. Despite his attraction for all sorts of sports, from surfing to trekking and running, Elian likes to spend time in the streets with his buddies from the clubclubclubclub crew…Wait till he's done with school to see more of him!
Elian est originaire d'Anglet mais poursuit ses études à Bordeaux. En dehors du fait qu'il aime le sport au sens large, du surf au trekking en passant par le running, Elian aime passer du temps dans la rue avec ses potes du crew clubclubclubclub…Attendez un peu qu'il en ait terminé avec ses études pour en voir plus de sa part!